TMT Skyline Roof Rack Tacoma 3rd Gen (2016+)
$

649.99 Coming Soon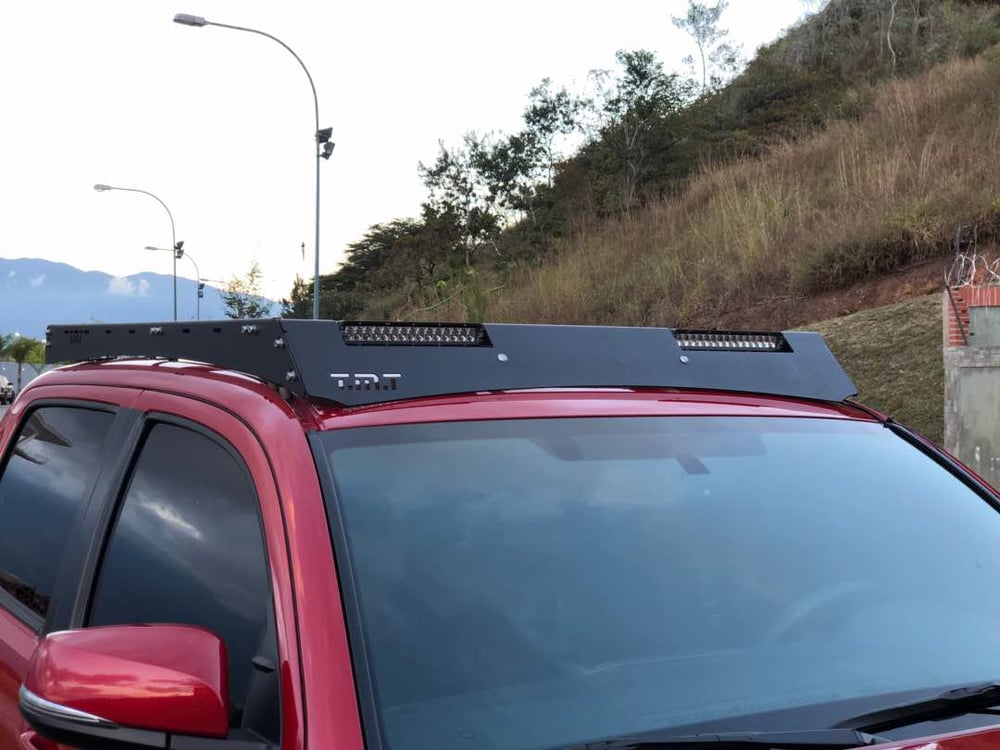 Email me about shipping price - jorge@4runnermods.com
FREE SHIPPING in all US exept Hawaii and Canada, select shipping to these locations in the options.
PLEASE provide your phone number after purchase.
Only 2016+ Toyota Tacoma 3rd Gen
RACK: https://www.youtube.com/watch?v=wJ3BJU6RTPg
60inches by 47inches
HSLA 3mm Steel ISO9001 Certified for the base side mounts.
Send me an email about shipping price.
Aluminium cross bars (4 included): bars can hold over 500lbs each, full length 47 inches 60mm wide 30mm height.
Steel Deflector available in 3 different options:
*1.) Two 10 inch led bar mounts (NO LED included)
*2.) 40 inch Led bar mounts (NO LED included)
*3.) No led bar mounts
4 aluminium cross bars included.
Black powder coated.
Rack weighs 37lbs.
All hardware included.
OEM attachment points (NO DRILL)
Jerry-can holder or adjustable holder in the color red no included.
EXTRA (sold separately) Accessories:
*NOTE: If you want any of the accessories you would have to add them to the cart after you add the roof rack with the desired deflector. You can add one by one checking the Cart every time. Example: You add the Roof rack with the desired deflector in the cart, go to the cart and go back to select again an accessory that you would like to add to the same order. Or if you have any difficulty you can email at sales@4runnermods.com.
Hi-Lift Mount (coming soon)
Bikes mounts (coming soon)
Rotopax mount (coming soon)
Awning Mount $64.99 (pair)
Spare tire mount (coming soon)
RTT rolling base mount set of 4 (super easy RTT install) $179.99
Aluminium Cross Bar $44.99
Cargo kit brackets $144.99
Tie down straps hooks 44.99
Share